Dermedics YOUTH EXPERT™ GEN'Xseries Global Anti-Aging Serum
YOUTH EXPERT™ Global Anti-Aging Serum is a rich formulated, luxurious serum dedicated to prestigious skin therapies targeted on global rejuvenation – real results™.
Serum is suitable for daily care for skin of all ages for normal to combination skin.
Not recommended before aged 30/35.
GEN'X serum acts like a common denominator for all existing GEN'X creams 1-2-3.
Additionally – in opposite to creams – the serum contains innovative UV filters.
Login to see prices
Description
YOUTH EXPERT™
Global Anti-Aging Serum
[NOURISHING + FIRMING]
YOUTH GENE ACTIVATOR
Extraordinary Source of Youth
Free of paraben, colourants
---
*KLOTHO gene was discovered in 1997, in mice, to extend the lifespan when overexpressed, while it accelerates aging when its expression is disrupted. The name of this longevity gene comes from the Greek goddess Klotho. In Greek mythology, it was Klotho who controlled the lives and destinies of everyone. The Klotho gene codes for a transmembrane protein, the extra-cellular domain of which is shed and secreted. The secreted Klotho protein inhibits the phosphorylation of the IGF1 receptor which leads to the repression of the insulin / IGF-1 pathway. Therefore, Klotho activity results in an activation of **FOXO. Activation of FOXO will induce anti-aging activity by stimulating detoxification and DNA-repair genes.
---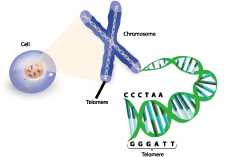 ***The telomere is a region of non-coding DNA that is located at the ends of chromosomes (X- shaped).
****Glutathione peroxidase (GP) is the general name of an enzyme family with peroxidase activity whose main biological role is to protect the organism from oxidative damage. The biochemical function of glutathione peroxidase is to reduce lipid hydroperoxides to their corresponding alcohols and to reduce free hydrogen peroxide to water.
---
YOUTH EXPERT™ Global Anti-Aging Serum is a rich formulated, luxurious serum dedicated to prestigious skin therapies targeted on global rejuvenation – real results™.
Serum is suitable for daily care for skin of all ages for normal to combination skin.
Not recommended before aged 30/35.
GEN'X serum acts like a common denominator for all existing GEN'X creams 1-2-3.
It means that the formula of this serum contains nourishing compounds which are essential for skin at every age, so it is a kind of supplementation of comprehensive skincare with GEN'X range without age exceptions.
Additionally – in opposite to creams – the serum contains innovative UV filters.
Leading components
GEN'X-17-GAA™ Complex: Orange Stem Cells + Baicalin (Telomere Protector) + Apitoxin (Bee Venom) + Crystal Tears™
Complementary components
Anti-wrinkle & Lifting: Matrixyl® 3000 Peptides
Hydration: Cotton Oil + Hyaluronic Acid 50 kDa
Lipid-restore: Shea Butter  + Biomimetic Ceramides 1-3-6
Nourishment: Emu Oil + Palmetto Oil + Argan Oil + Camellia Oil + Organic Pumpkin Seed Oil + Organic Coconut Oil
Anti-pigmentation & DNA protection against UV: Vitamin C (lipophilic)
UV/Sun protection: UV filters (Sunglasses for the Skin™)
Immuno care support: Xylitol + Lacticol
Microcirculation: Caffeine
Anti-oxidant: Vitamin E
Free of parabens and colourants.
1. GEN'X-17-GAA™ – a stunning technology Global-Anti-Age (GAA™) that awakes youth genes of skin involved in cellular activity, thus – to stimulate:
Synthesis of cellular RNA = by this way cells are more active and their vitality becomes similar to fibroblasts –17 years younger!
DNA repair and cellular detoxification
Synthesis of fibrillin (a large glycoprotein (~350 kDa), rich in cysteine, which is a main component of microfibrils – its expression is reduced during aging)
2. Matrixyl® 3000 Peptides – it is a lipopeptide, a fatty acid mixed with amino acids discovered through two branches of dermatological research: the search for substances that accelerate healing skin wounds and the study of what causes wrinkles. The active element in Matrixyl is called micro-collagen – peptide. Matrixyl contains two matrix peptides (Pal-GHK and Pal-GQPR), which are able to regulate cell activity to repair the cutaneous damages of age. Acting as "messengers" of cutaneous restructuration and repair, these two peptides work synergistically to restore and maintain the skin's youthful appearance. By activating the skin's natural production of collagen, elastin and hyaluronic acid, Matrixyl® 3000 works to reduce wrinkles and other signs of aging. Matrixyl® 3000 works to mimic the appearance of this broken down collagen, causing your skin to react by:
Producing more components of extracellular matrix (ECM): collagen, elastin(responsible for the skin's elasticity), fibronectin (the glycoproteins that connect cells with collagen fibers) and hyaluronic acid (which plumps up the skin and gives it that healthy, full look)
Activating the expression of genes responsible for reconstruction of epidermis and fibroblast culture
Supporting activation of the cutaneous repair process
Repairing the UV damage-prone papillary dermis
3. Biomimetic Ceramides 1-3-6 – skin-alike ceramides = lipids (fat molecules) that occur naturally in human's skin. Ceramides act as a binding agent between skin cells, keeping the outer layer hydrated, resilient, and youthful-looking. "They're kind of like the glue between bricks," explains Debra Jaliman, MD, dermatologist and author of Skin Rules. Ceramides also strengthen natural barrier of skin, sealing in moisture and keeping out harmful microbes. If you have eczema or are using retinoid products, you're a perfect candidate for a ceramide-infused cosmetics.  Symptoms of a ceramide drought include irritation, sensitivity, or just plain dryness.
4. Sunglasses for the Skin™ – innovative UV filters encapsulated into micro-pearls to provide protection for the skin and to prevent direct contact with the skin ensuring optimum comfort which allows for both day and night application. Filters are inactive during night.
Age group: not recommended before aged 30/35
Damaged lipid layer of skin, thus strong dehydration and roughness
Skin with visible irritations and damages caused by external factors (dermatitis)
Visible fine lines and wrinkles
Lack of skin firmness and elasticity
Dull skin tone with discolouration
Reduction of age-spots caused by UV impact and aging process
Photo-protection against UV and free radicals (FR)
Global rejuvenation on all levels of skin
All round anti-aging treatment to extend cell lifespan
Ideal also for cold seasons to restore lipid layer of skin
Daily skin care for skin of all types (night and/or day application)
Home care
Serum contains UV filters and that is why it is typically recommended to be used during a day (itself or prior makeup). However, it can be used also during a night (if desired), because during a night UV filters are inactive and they have no impact on skin.
Luxurious therapies targeted on global rejuvenation
Anti-wrinkle therapies (prevention and reduction)
Restoring proper functions of lipid layer of the skin
Deep nutrition, reinforcement, regeneration and renewal of skin
Treatments targeted on visible effects – improvements of skin texture from first application!
Benefits provided by leading components include:
Re-activation of two youth proteins: KLOTHO* and FOXO**
Re-activation of cellular detoxification and the repair of RNA&DNA damages
Extension of  the length of telomeres'*** which are responsible for lifespan of cells
Protection of cells against high levels of free radicals and oxidative stress in the way of the expression of Cit-SAP – a protein with considerable homology to glutathione peroxidase**** (GP)
Re-activation of cellular activity (synthesis of collagen, elastin and fibrillin)
Increased microcirculation, thus accelerates skin oxygenation
Benefits provided by ingredients typical to this age group include:
Deep nourishment, increased hydration and lipid restoration
Accelerated regeneration: immuno stimulation
Improved skin's elasticity and firmness
Skin looks healthier: skin tone is improved, age-spots visibly reduced
Skin looks smoother: reduced roughness and depth of fine lines and wrinkles
Photo-protection against UV and free radicals (FR)
Face, neck, décolletage, other (if desired).
Aqua, Cyclopentasiloxane, Glycerin, Ethylhexyl Methoxycinnamate, Distarch phosphate, Propanediol, Butylene Glycol, Ascorbyl Tetraisopalmitate, Dimethicone, Emu Oil, Polyglyceryl-3 PCA, Citrus Aurantium Dulcis (Orange) Callus Culture Extract, Pullulan, Argania Spinosa Kernel Oil, Butyrospermum Parkii (Shea Butter), Camellia Oleifera Seed Oil, Cocos Nucifera Oil, Cucurbita Pepo Seed Oil, Gossypium Herbaceum (Cotton) Seed Oil, Hydrolyzed Hyaluronic Acid, Caffeine, PVP, Silica, Pistacia Lentiscus (Mastic) Gum, Lactitol, Xylitol, Palmitoyl Oligopeptide, Palmitoyl Tetrapeptide-7, Ceramide EOP, Baicalin, Serenoa Serrulata Fruit Extract, Bee Venom, Ceramide AP, Phytosphingosine, Ceramide NP, Bis-PEG/PPG-20/5 PEG/PPG-20/5 Dimethicone, Polysilicone-11, Methoxy PEG/PPG-25/4 Dimethicone, Polyimide-1, Lysolecithin, Sclerotium Gum, Polyacrylate Crosspolymer-6, PPG-5 Ceteth-20, Caprylic/Capric Triglyceride, Glyceryl Polyacrylate, Silica, Xanthan Gum, Octyldodecanol, Sodium Lauroyl Lactylate, Ethylhexylglycerin, Carbomer, PEG-8, Sodium Lactate, Gluconolactone, Sodium Citrate, Decyl Glucoside, Polysorbate 20, Tocopherol, PVM/MA Copolymer, Cholesterol, Ascorbyl Palmitate, Ascorbic Acid, Citric Acid, Calcium Gluconate, Parfum, Cetrimonium Chloride, Chlorophenesin, Sodium Benzoate, BHT, Phenoxyethanol, Pentaerythrityl Tetra-di-tbutyl Hydroxyhydrocinnamate, Alcohol, Disodium EDTA, t-Butyl Alkohol.
For external use only. Keep out of the reach of children.
Contraindications: hypersensitivity to any component of the formulation (especially on bee venom).
Skin condition improvement visible after single application/treatment.
Regular application provides spectacular skin improvement.
This product is available in big sizes for professional use in beauty salon, as well as for home care (to extend the effectiveness of professional beauty procedures at home).
Professional: airless 100ml and 200ml (possible in the future)
Home care: airless 50ml
* Efficacy of active ingredients confirmed by in vitro and in vivo tests through regular application.
Registered in European Union as Cosmetic Products according to the Cosmetic Directive 76/768/EEC.
Manufactured according to Good Manufacturing Practices (GMP).
Microbiologically and dermatologically tested. | NOT TESTED ON ANIMALS.
Made with the greatest care in the European Union.